How to Create Templates
Beta version. Please email us directly if you need additional details
How to add new design concepts for sale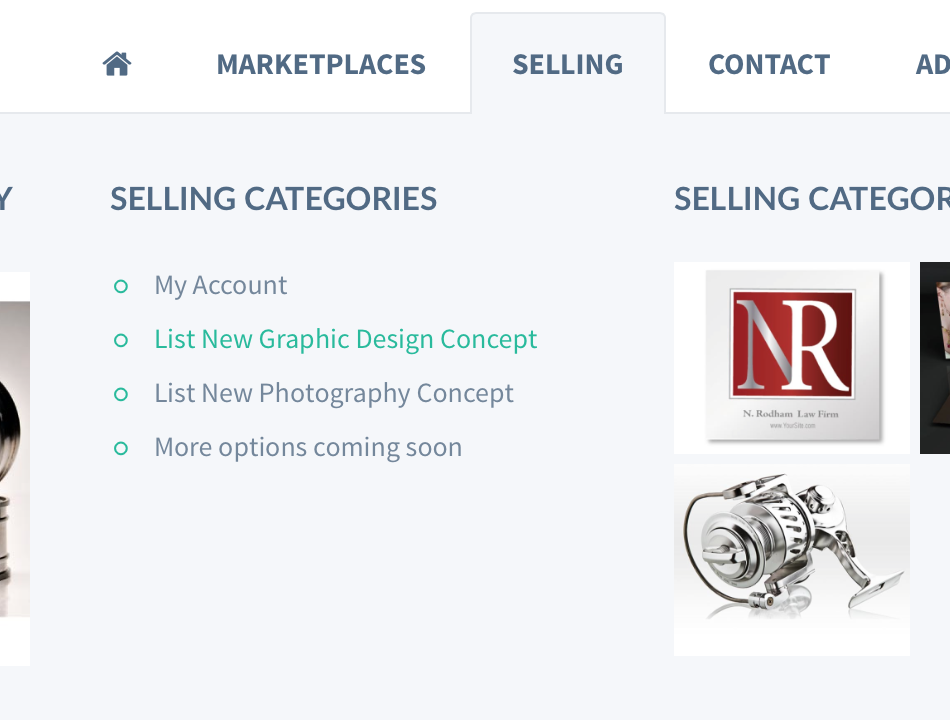 Begin by adding a new template
Each design you create can be part of a series of pieces that potential client can use together. For example, you can design a series composed of business cards, brochures, fliers, postcards, website layout, etc. that may be suitable for a law firm. To post a new series, go to the "Selling" menu in your account, and select "List new graphic design concept" from the drop-down menu.
Begin posting a new design concept

Title your design
in a way that buyers will understand
Start by giving your new design a title that potential buyers will connect with. If the design is for law firms, use a name that would help communicate that. You are welcome to be creative in the naming of your deigns, just keep in mind to always keep things professional. Also add a brief description of your design. Talk about what makes it unique, and some of the reasons a person may want to use it. Both the title and description help categorize your deigns and help buyers find them, so do your best to name designs well.

Upload images for each category
We strongly encourage designers to think about what a potential business may need for marketing materials. A business needs more than just a logo, or a business card. chances are they also need some other pieces to go with that design. Try to create versions of your design to fit the most common categories of products business need. Create a matching flier design, postcards, brochures, and what a web-page would look like. You do not need to program the web page, just style how it should look. Let a business client see how the entire set of designs can transform the look for their business into something professional.
Try to upload at least one image for each available category. The ideal image size is 1170 x 800 pixels in JPG format. You may upload more than 1 image for each category if you wish. The better you are able to present your designs, the more likely they are to sell.
If you need help, or run into any problems: please email us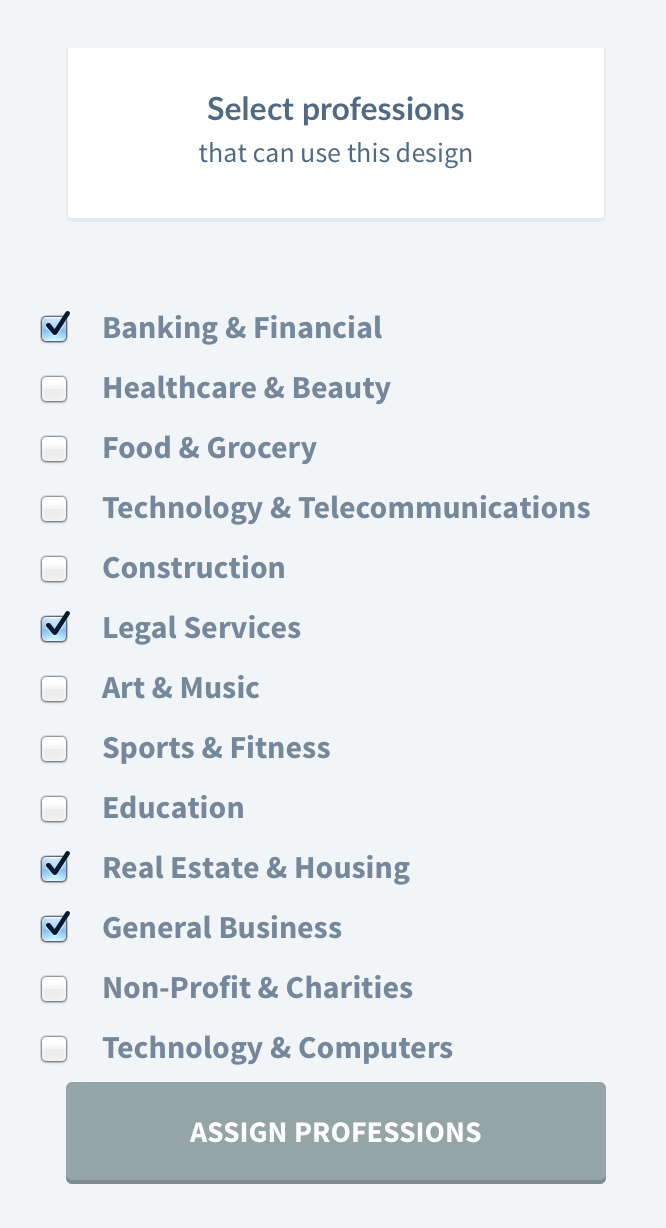 Categorize your design
What businesses does it fit?
Select from the range of business professions that your design can best be used for. Check of as many options as are appropriate for the specific design and then click the "Assign Professions" button. If your design is suitable for a category that is not listed, you can always email us your suggestions and we will consider updating the options shown.